Must. Vent.
Ass. Hurts. From. Sitting. But. Must. Belt. Out. This. Post.
My last post consisted of my complaining about something or other, a career or whatever, abandoning my people, becoming a no-good-foul-traitor, but all of those worries have been eradicated. I will be pursuing another degree in physics while simultaneously keeping my connections to the mental health community by remaining employed as a peer counselor, participating in trainings, and eventually getting involved with NAMI: In Your Own Voice. So, all that complaining I did in the last post? Yeah, ignore that, I figured it out.
This post is a different kind of complaining. This post is more . . . hmm, what's the word?
Seriously, what's the word? How about you read the post and then tell me in the comments a word that sums all this shit up.
It's been . . . five months? Six months off medication? I'm not exactly sure how long it's been. I haven't heard any variation of voices since the night I tried to kill myself (a post about that wonderful experience here) and my mood has been relatively–relatively–stable.
I feel like I need to re-customize this blog. The fact that the titles of the post don't show up on the homepage literally makes me want to kick a bird.
I would never do that, I love animals.
And this is the type of energy I've had since I quit those godawful medications. A warning to anyone attempting the Trintellix route: BE CAREFUL. It's very understudied, still very new in terms of psychiatric medications go, and it fucked me up when I got off of it. My blood would have been on that companies' hands.
I did have a bit of a breakdown yesterday, the first major one in five months, and that's what's prompting me to write this post. Just when you think you're through the thickest part of the forest, you turn west and an abundance of pine trees cover your path in thicket.
While writing a different post for a different blog, I recounted my childhood in relation to school, specifically math classes. And while writing I got this overwhelming sensation, this bombardment of pain, a deep pain, a subconscious pain, one my conscious mind couldn't comprehend. I couldn't type anymore, the words were so muddied it felt like every sentence sounded like jumbled shit.
I couldn't identify any other emotion besides pain. I couldn't recount what kind of pain it was. I was sad, hurt, frustrated, confused–it felt like I was one of those Russian dolls that have smaller dolls hidden inside of it, and one of the smaller dolls was screaming in agony while simultaneously being burned alive, raped, and verbally accosted.
I'm sorry for that picture, but that's the depth of the pain.
School is generally shit for most people. Very rarely have I met a person who said: "I liked everything about every year of my school and I don't have one embarrassing or bad memory related to it". If you are one of those people, comment or email me, because I want to hear your story.
But school wasn't that horrible for me. I didn't talk, suffered through Selective Mutism for a while, then paralyzing anxiety. I had trouble making friends, I was shit in math, and I was an outcast. No one really bullied me because I was tall, athletic, and hung out with kids who brought tasers and drugs to school. Home life was hard: surrounded by domestic violence, drugs, alcohol, emotional torment. And while I recognize all of that as a sort of systematic trauma, I thought for sure my awareness of it would cut down on the effect it has on me. Apparently I was wrong.
There must be some memory–or memories–of which I've either repressed or I just ignore and refuse to explore because there is an inner child, an inner part of me, that is consistently crying, screaming, cowering. It never stops. And sometimes there's a "trigger" that ignites this part of me, like writing about my childhood.
A therapist I had at the Outpatient group I attended insisted I get in touch with my inner child but the closer I got to speaking with her the more distant and dissociated I became. That was another catalyst for that wonderful get-in-the-tub-and-kill-yourself incident you can read about in the above linked post.
Another trigger for me is when teachers say "Alright, we're going to do an activity today" or "We'll do something fun today". The word "activity" alone sparks my fight and flight response whether it's at a team meeting at work or a class or a workshop or a training. Or, when people say "you're so quiet." Even when they mean it in a good way.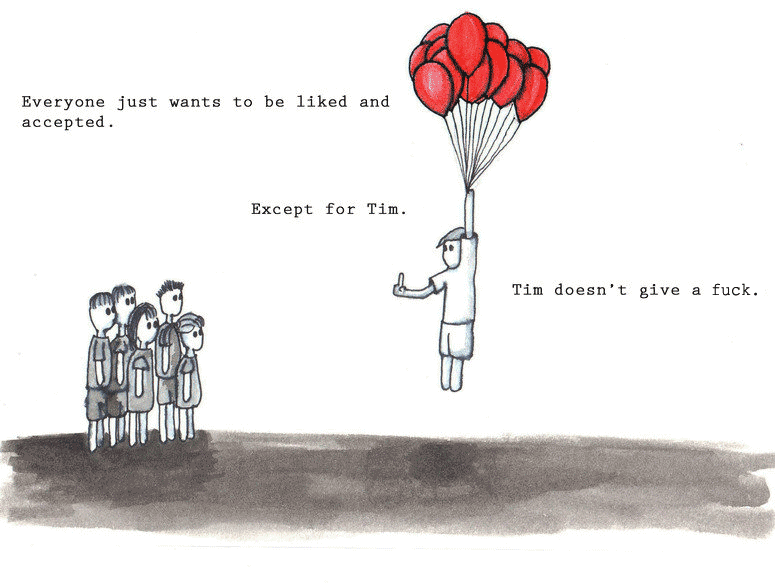 Speaking of training, I have a three hour one on Wednesday of which has been really fucking with my head. I don't do well around large groups of people and if I'm forced to do a role play in front of even five people I will spontaneously combust. I will.
I'm scared to touch my inner child with a ten foot pole because it seems like a volatile, unstable, nuclear ball of energy. I know I need to do it in order to properly heal, but I haven't found anyone who can help me through that process yet. The last therapist I had who I paid for not only discounted my job and my skills, but insisted I get a second job even through I was curling on her couch crying my eyes out every session. I could barely hold my head up, and she wanted me to push myself harder.
I'm done with those kind of people in my life. Sometimes it's not about pushing through the hard stuff, sometimes it's about holding the hard stuff.
It feels good to post on here again, a real post. Not a whiny, woe-as-me post, but a thoughtful, reflective rant.
The word to sum up this post: Fuck.